22nd Febuary, 2021
Hi Readers!

It's so exciting to be part of another #ultimateblogtour with TheWriteReads. Thank you so much for organsing this and providing a copy! This is an exciting, faced paced science fiction with a lot of action set in a vast, fictional world.
Released: October 2020
Publisher: Brown Books Publishing
Genre: Science Fiction
Length: 349 Pages
Age: Adult




What Is It About?
Leilani Falconi is a top agent for the Imperial Investigative Service, tasked with policing the veil between two realities. Long ago, the Great Sundering tore the universe into two mirrored halves; aether space, which progressed using magical energy or eldrich, and kuldain, which advanced via electromagnetic technology.

But now a series of suspicious deaths stretching back more than a decade has the agent trapped directly between secretive bureaucracies and their peoples. If she can't solve the mysterious crimes in time, existence as she knows it could erupt into chaos.
About the Author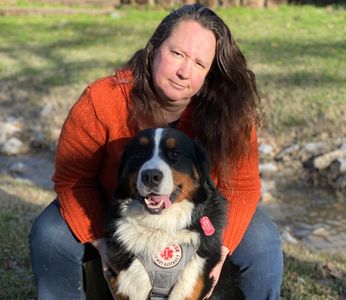 Wendi Coffman-Porter grew up an only child in a military family. She spent a lot of time as a child inventing new friends and sharing them with others. She began writing her stories down at the age of ten and by the time her first child was born she'd written her first novel.
Her passion has always been the colourful canvas and creative freedom of fantasy and sci-fi. Be it roleplaying or writing in her office at home in Texas, with her pack of furry friends, she is always developing something new and colourful to share with others.
Her fervour for incredibly rich realities that are as authentic as the ones outside your own window, is what drives her to constantly find out what's happening around the next corner. Enabling her to reach a deep new understanding of the nature of life, no matter what form that life might take.
Thanks For Reading,
Jess X