Hi Readers!

To start with, Happy Birth/Deathday to William Shakespeare! Isn't it mad that it's been more than 400 years since he was alive him and his works are still talk about, read and adapted to this day?

It's a rare legacy where absolutely everyone knows who he is and what plays he wrote, even if they claim to not like him. Which is something that I am guilty of.

I'm not sure where my hatred for him came from. I've never read him except for Macbeth which was assigned reading in school (although I quickly blanked that from my memory). So why I had the overwhelming urge to finally read through some of his plays I can't tell you.

I thought the feeling would go away but everytime I went into a bookstore I had the overwhelming need to buy a copy of Shakespeare. Eventually I caved and bought his completed works. I've now read two of his plays and I kind of loved them?


I wasn't expecting it. And while at first I found myself tripping over his words and finding it difficult to follow, once I got into each story I fell head over hills for the writing.

It shouldn't surprise me that Shakespeare is actually pretty great. I suppose because it's language is 'ye olde' I found it quite unapproachable. But after just two of his plays I can tell I'm not going to stop until I have consumed every single thing he ever wrote.

Those two plays where:

Romeo and Juliet ⭐ ⭐ ⭐ ⭐ ⭐

and

A Midsummer Nights Dream ⭐ ⭐ ⭐ ⭐

I began my Shakespeare reading with Romeo and Juliet because I felt like that was a pretty obvious place to start.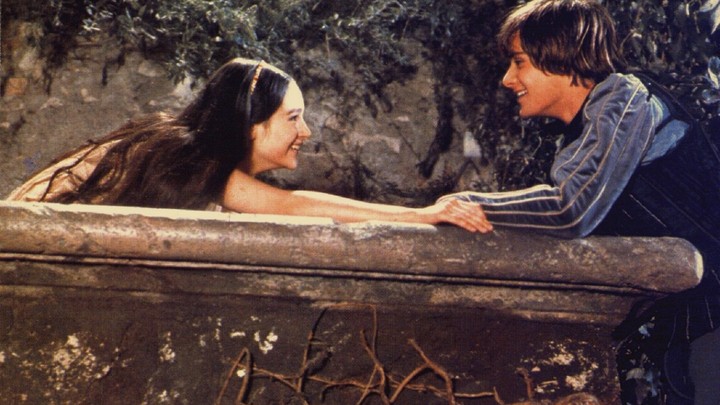 It's certainly his most well known play and it's still so impactful. I mean, one of my favourite songs probably wouldn't exist without this play (Love Story by Taylor Swift). So we have a lot to thank it for.

I quickly realised that I already knew a lot of the dialogue and scenes from various books and TV shows that have somehow adapted this play. But I was not expecting the drama and high stakes that kept me reading to the last page.

Even though I knew what would happen there was something in me that still wished somehow these two young lovers would get a happy end. I was completely enamored by them and I can see why it's captured audiences for centuries.

After reading it I watched a stage production of it that was available on youtube with the lovely Orlando Bloom as Romeo. That was a lot of fun.
"Did my heart love till now? forswear it, sight! For I ne'er saw true beauty till this night."

– Romeo about Juliet
After enjoying that I thought it was maybe a fluke. So I thought I'd pick up something I knew nothing about and wasn't as popular as Romeo and Juliet, and I decided that was A Midsummer Nights Dream.
This was a very different story with a bizarre set of characters in some pretty bizarre circumstances. But again I just fell in love with it. I found this one a lot funnier and less serious than Romeo and Juliet and I liked that it had a happier ending.

Even though like I said I have never seen any adaptation of this play and thought I knew nothing of the story there was still a few quotes from it that I was familiar with already. I'm excited to see going along just how many quotes have made it into modern day phrases.
"The course of true love never did run smooth."

– Lysander to Hermia
So after my own experiance I've come to the conclusion that everyone, and I mean everyone, likes Shakespeare. Whether you've read it in it's original form or not.

What are your thoughts on Shakespeare? Do you agree or disagree? Let me know!
Thanks For Reading,
Jess X